Antim Trailer Launch: Salman Khan reveals how Mahesh Manjrekar continued to shoot despite cancer diagnosis
Written by Shresta Dutt on October 26, 2021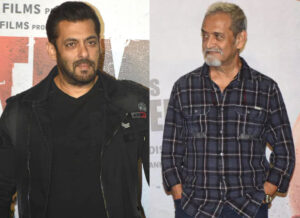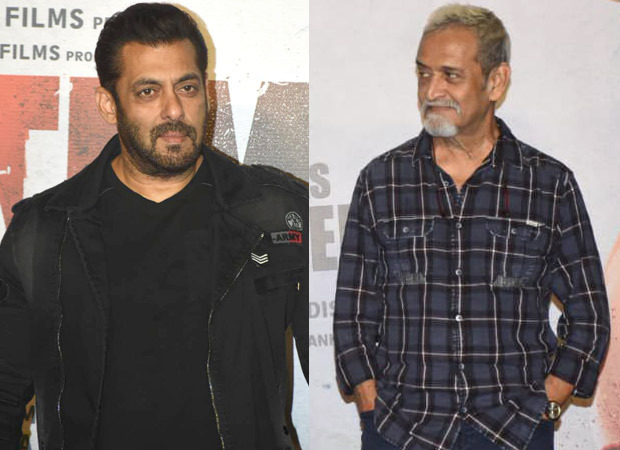 The makers of Antim: The Final Truth released a trailer from the film  on October 25 in presence of Salman Khan, Aayush Sharma and director-actor Mahesh Manjrekar. The trailer released today is a bigger peek into the 'Antim world'. The trailer comes loaded with pumping action, high-octane background music, and much more. During the filming, Manjrekar was diagnosed with cancer. Salman Khan praised the director's work that it was the passion for films that drove him to work even in tough times.
At the trailer launch on Monday, Salman said, "He didn't tell us before. As soon as he finished a part of the shoot he got himself operated."
Mahesh said, "I have lost 35 kilos. It was during the shooting of the last portions of Antim that I was diagnosed with cancer. But today I am cancer free. I was lucky that the chemotherapy didn't affect me. I was going through chemotherapy through the shoot. Later I underwent surgery. It is my passion towards work that drove me. When I got to know I have cancer, it didn't shock me. I know there are so many people who have cancer and they fight and survive."
"I didn't want to act in 'Antim' but Salman forced me to do it. I prefer not to act in a film that I direct. Because you always feel you can't see yourself right. You don't know what you've done. But then, the role was a beautiful cameo so I did it," the director added.
Talking about working with Salman Khan, he said, "As a director, I've known Salman for so many years, we have done so many films as co-stars, too. Beyond films, I treat him more like a brother than a friend because I am always at his house. I am well aware of his capabilities as well. Directing him has never been difficult at all. In fact, this time it was much easier because I knew exactly what I wanted from him. The only thing I wanted was for Salman to say the lines and mean the lines. Many a times, people enact their lines. I told him to believe in the lines and then say those dialogues. People tend to scream and shout their lines. With Salman, I didn't face any such difficulty because I know him and he knows me. I wasn't scared of him either. That helped a lot. I really loved working with Aayush, too. He is one hell of a director's actor."
Source: Bollywood Hungama
---