Ayodhya Deepotsav: With over 9 lakh diyas lit along river Saryu, Lord Ram's city sets Guinness world record
Written by Shresta Dutt on November 5, 2021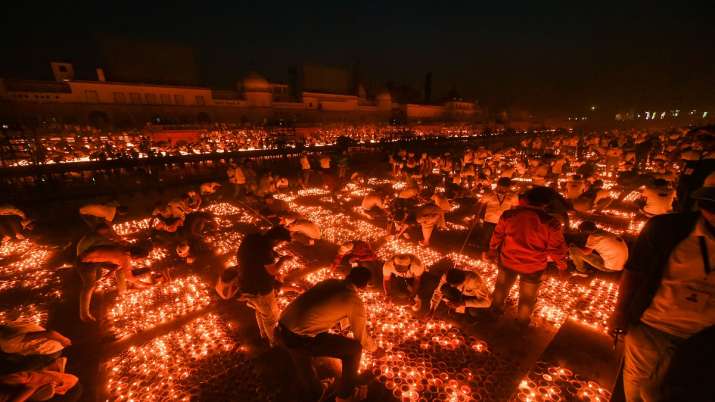 Uttar Pradesh's Ayodhya district on Wednesday created another world record after over 9 lakh earthen lamps (diyas) were lit along the banks of river Saryu in the land of Lord Ram. Apart from this, 3 lakh diyas were lit separately at different places in the Hindu holy city on Wednesday as part of the Diwali celebrations.
Chief Minister Yogi Adityanath took to Twitter and shared the certificate of Guinness World Record for the largest display of oil lamps.
"In the holy city of Shri Ayodhya, the banks of Mother Saryu have come alive with supernatural light. With the spirit of truth, affection and world welfare, a world record has been set for lighting the maximum number of lamps amidst Vedic chants. This record is a result of the faith and belief of the devotees of Lord Shri Ram." Yogi Adityanath tweeted.
---