Happy Birthday Rajkumar Hirani: When the BLOCKBUSTER filmmaker opened up about the plotline of Munna Bhai Chale Amerika; revealed it's about Munna and Circuit going to the USA to get an apology from George Bush!
Written by Naman Narayan on November 21, 2021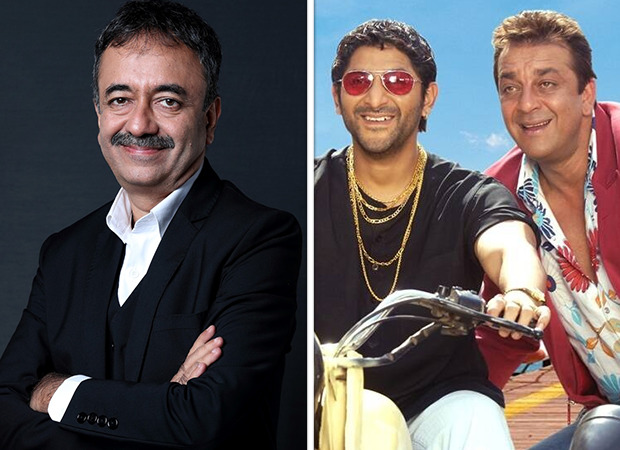 One of the greatest filmmakers of Bollywood, Rajkumar Hirani, celebrates his birthday today. He's known as the man with the Midas touch. He has directed 5 films till date and all the movies have been huge grossers. He was the first filmmaker whose films crossed Rs. 200 and Rs. 300 crore marks and he is also one of the rare filmmakers to have as many as two films in the Rs. 300 crore club. All his films – Munna Bhai MBBS (2003), Lage Raho Munna Bhai (2006), 3 Idiots (2009), PK (2014) and Sanju (2018) – have been immensely loved and are fresh in people's memories even today.
His first two films belonged to the Munna Bhai franchise, which enjoys an enviable fan following. The chemistry of the good-natured gangster Munna Bhai, played by Sanjay Dutt, and his trusted aide Circuit, played by Arshad Warsi, is one of the most loved pairs of Bollywood and viewers can't wait to see them again. A third part, Munna Bhai Chale Amerika was also launched with much fanfare and before the shoot went on floors, the makers also released a teaser. It was shown in cinemas on February 16, 2007, with the release of Eklavya, directed by Vidhu Vinod Chopra, who was also the producer of the Munna Bhai films.
Sadly, Munna Bhai Chale Amerika was shelved later on. One of the reasons given was that it was reportedly similar to Shah Rukh Khan-starrer My Name Is Khan (2010). Directed by Karan Johar, it shows a man going to insane lengths to meet the President of the United States of America (USA) and to inform him that he's not a terrorist. As per reports, Munna Bhai Chale Amerika also showed Munna Bhai and Circuit embarking on a similar journey.
On a talk show 7 years back, in a rare gesture, Rajkumar Hirani opened up about this film and its plot. He revealed that Munna Bhai Chale Amerika starts off by showing Circuit falling in love and deciding to get married. However, on the day of his marriage, it comes to light that his parents are Muslims. The girl's parents object to this aspect. Munna, however, feels their objection is unjustified. Yet, the parents stick to their ground and claim that Muslims can be terrorists. When a shocked Munna asks who makes such claims, they say "Sab kehte hai…George Bush bhi kehta hai."
To which Munna Bhai assures that he's wrong and that he'll call George Bush and make him apologize for having such a thought. The girl's father then makes a deal – if George Bush says sorry, he'll permit the marriage with Circuit. Munna Bhai agrees and tells one of his men to bring George Bush to his place. Munna Bhai, obviously, is unaware of who George Bush is.
---