John Cena and Zac Efron set to star in Peter Farrelly's new comedy at Amazon Prime
Written by Naman Narayan on February 6, 2023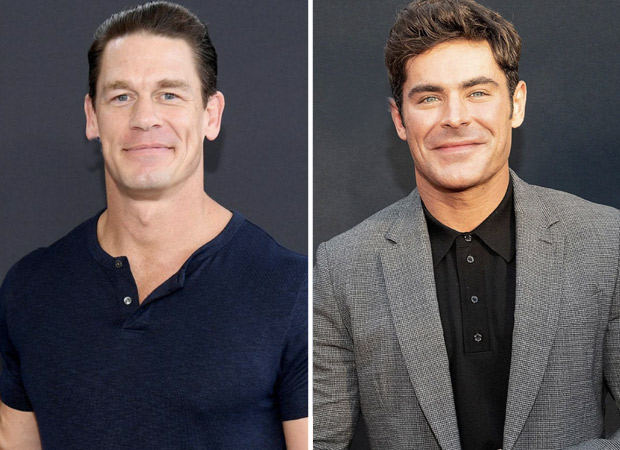 Zac Efron, John Cena and Jermaine Fowler have been roped in to lead Peter Farrelly's new comedy Ricky Stanicky. The film is set to stream worldwide on Amazon's Prime Video. According to Deadline, the film is about three friends who invent a character to use to get out of tricky predicaments, but they have to hire an actor to portray their fictional friend when their significant others become suspicious. Details about their characters are being hushed. Directed by Oscar-winning filmmaker Farrelly, Ricky Stanicky commences production in Melbourne, Victoria, Australia this month.
"I'm very grateful to Amazon, as well as Paul Currie, Thorsten Schumacher, and John Jacobs, for finally bringing Ricky Stanicky to life," Farrelly said in a statement. "This has been a dream project of mine for many years but to end up with a cast this crazy good makes the wait more than worthwhile."
The screenplay comes from the director himself, who co-wrote with Brian Jarvis and Jim Freeman, based on an original spec script by Jeff Bushnell and Steve Oedekerk. Paul Currie via Footloose Productions, Thorsten Schumacher via Rocket Science, in association with John Jacobs via Smart Entertainment are attached as producers.
"We are excited to embark on this new project with comedy legend Peter Farrelly," Jennifer Salke, head of Amazon and MGM Studios said in a statement. "With Peter's expertise and what are sure-to-be hilarious performances from our stellar cast led by Zac Efron, John Cena and Jermaine Fowler, our Prime Video viewers around the world are in store for a bit of mischief and a lot of laughs."
---