Hugh Jackman hits the gym to get back his superhero shape for Deadpool 3
Written by Naman Narayan on February 23, 2023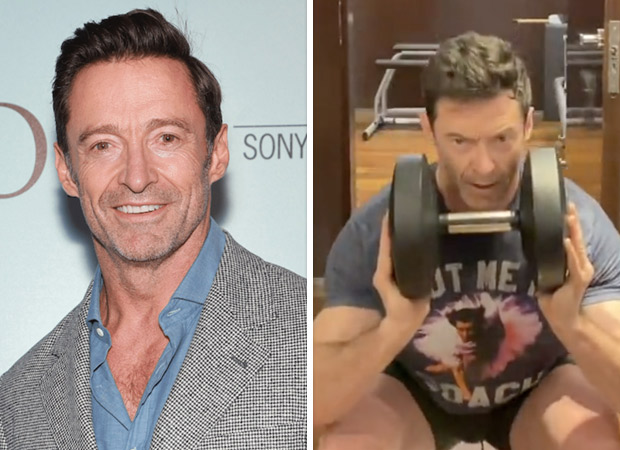 Hugh Jackman has returned to the gym to get in shape for his Wolverine return! The Logan actor is set to reprise his Wolverine role in MCU alongside Ryan Reynolds' Deadpool. The actor, who will return as X-Men favorite Wolverine in the upcoming MCU sequel Deadpool 3, took to his social media handle to share a clip of him working out. "Paying for the baguette(s) and butter, tarte tatin and and and," he captioned the post. In the video, the actor demonstrates this with some squats to get back into his superhero shape for the upcoming and untitled threequel.
While plot details for the threequel are being hushed, the film will see Deadpool finally join the MCU. Meanwhile recently Deadpool 3 found its villain in The Crown star Emma Corrin. The actress is expected to portray the villain opposite Ryan Reynolds' Deadpool and Hugh Jackman's Wolverine.
Reynolds announced the exciting news of Corrin's casting on Twitter, writing, "New addition to the family! The Deadpool family, for clarity. Which is just like a real family except with less swearing…. Welcome, Emma Corrin!"
Deadpool 3 is being helmed by Reynolds' Free Guy and The Adam Project director Shawn Levy. The film is supposed to be the first R-rated installment in Disney's MCU. Franchise screenwriters Rhett Reese and Paul Wernick are returning to pen the third outing.
Deadpool 3 is now slated for a release on November 8, 2024.
---