17 Years of Fanaa: Kajol recalls shooting at -27 Degrees on a frozen lake with Aamir Khan
Written by Shresta Dutt on May 26, 2023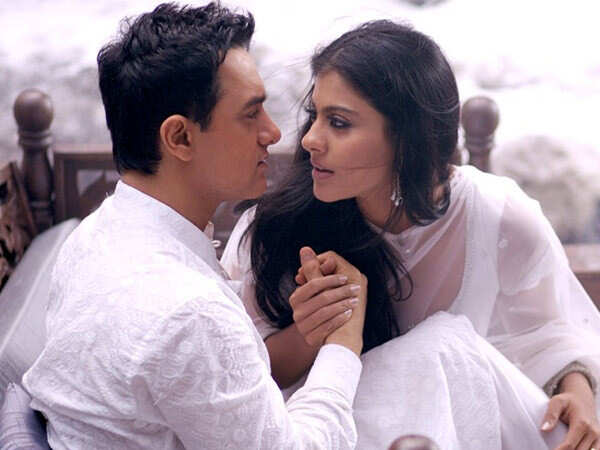 Fanaa, a 2006 film starring Kajol and Aamir Khan, was a box-office success. On the 17th anniversary of Fanaa's release, Kajol recalled her experience of shooting a song in minus -27 degrees Celsius, wearing only a chiffon salwar kameez while her co-star Aamir Khan wore a jacket.
Taking to Twitter, Kajol shared a video clip of the song Mere Haath Mein, celebrating Fanaa's 17th anniversary and called her character Zooni special. She wrote, "One of my oh so many "comebacks", but Zooni will always remain special to me simply because I just had to be me without my glasses. #Nerds rock! And since you guys loved my memories let me give you some more.."
She also recalled some BTS details from the song's shoot and wrote, "Poland was -27 degrees centigrade on the first day of the shoot and I was wearing a thin chiffon salwar kameez on a frozen lake with the wind chill factor aside… #AamirKhan on the other hand had bought himself a nice thick jacket from the local market just for the shoot. So his face did not have the natural pain that was there on my frozen face!! And the cherry on top of the whole scenario was that the whole song was scrapped and RESHOT when we got back to Mumbai!! Can we all just salute women and heroines all over the world who do these things and much worse just to look good! #17YearsOfFanaa."
Fanaa, directed by Kunal Kohli, follows Zooni, a blind girl who falls in love with Rehan, a tourist guide during her trip to Delhi. However, their love story takes a dark turn when Rehan's true identity is revealed. The film also stars Rishi Kapoor, Kirron Kher and Tabu in supporting roles.
---