Prabhas and Deepika Padukone starrer Kalki 2898 AD makers issue copyright infringement notice: "Legal action will be taken as needed"
Written by Shresta Dutt on September 22, 2023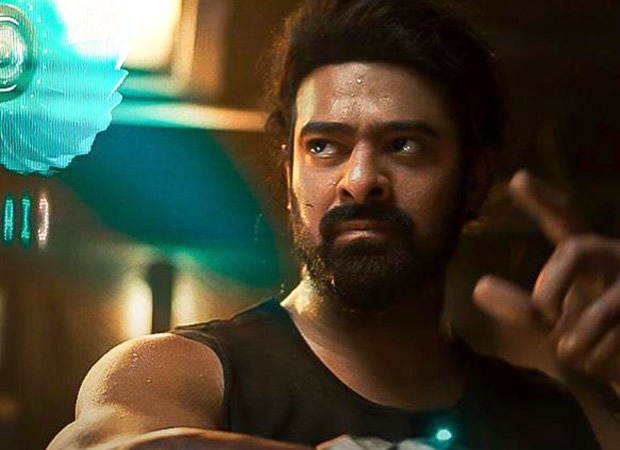 The makers of Prabhas and Deepika Padukone starrer Kalki 2898 AD have issued a public notice over copyright infringement after a couple of leaks happened from the sets of the movie. For unversed, the first teaser of Kalki 2898 AD was unveiled at San Diego Comic-Con 2023. The film has been directed by Nag Ashwin and produced by Vyjayanthi Movies. However, a few photos of Prabhas had surfaced on the internet which weren't a part of the teaser.
Vyjayanthi Movies released a notice which read, "This is to inform the public at large that Vyjayanthi Movies are the sole and exclusive owners of all copyright and intellectual property rights in the 'Film' titled 'KALKI 2898 AD' and all underlying works including the scenes/music/footage/stills/images and other materials pertaining to the said film [Kalki 2898 – AD ]."
Vyjayanthi Movies' further said, "Sharing of any materials of the film materials including any scenes/images/fooLge of the film by any persons including through social media is a criminal offence punishable under the Copyright Act, 1957 and other statutes. If any persons are found guilty of sharing/leaking any information / news leaks / materials of the Film, then criminal proceedings shall be initiated against all such persons as per law with the support of Cyber Police."
In the caption, Vyjayanthi Movies wrote, "Legal Copyright Notice: VyjayanthiMovies wishes to inform the public that #Kalki2898AD and all its components are protected by copyright laws. Sharing any part of the film, be it scenes, footage or images, is illegal and punishable. Legal action will be taken as needed, with the assistance of Cyber Police."
Kalki 2898 AD also stars Amitabh Bachchan and Kamal Haasan. It is scheduled to release worldwide on January 12, 2024, in the Telugu, Hindi, Tamil, Malayalam, Kannada and English languages.
---